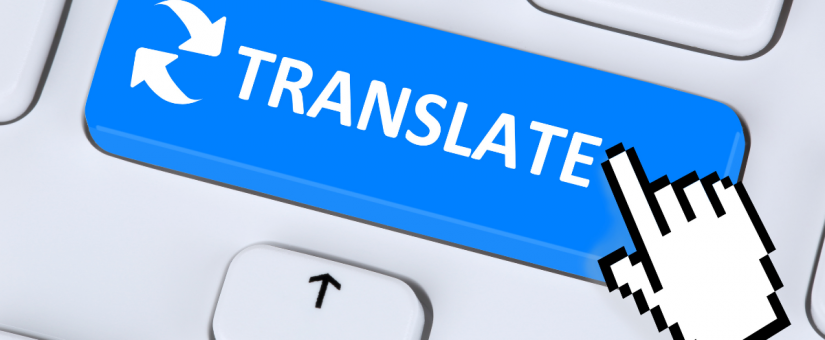 Posted by Gilleen Pearce
On August 15, 2022
We really need to work on using regular words to explain technology. It's no secret that in tech, buzz words and jargon appear everywhere. Sometimes we don't even realize we're doing it.
Part of my job is demystifying what we do. I try to explain our work using regular words. When people understand us, our client relationships improve. That's what it's all about for us — good relationships, helping people with technology, and enjoying our business.
I thought up a new game: "Tech Translator." We take the tech words we use every day and translate them into regular language. Putting Colin and Nolan on the spot, I named the tech terms and asked them to say the first regular words that came to mind. It was a lot of fun.
Check out the video below:
Here are the tech words we discussed, with their translations:

IT
Translation: "Information technology," or tech help. Specifically, help with technology you use at work, such as computers and phones. We call ourselves an IT company. A big part of our job is helping people with tech problems and questions.

Ticket
Translation: Problem, or request. When one of our clients has a tech problem, we ask them to open up a "ticket" using our email address [email protected] We ask that you describe the problem so that we have a record of it, and can get working on it.
Tickets can describe issues such as email not working right, a lost file, printer headaches, a connectivity problem, or software bugs.

Support
Translation: Help. "Support" is a tech word for taking care, helping with a tech problem. I mentioned earlier that we are an IT company. We sometimes also refer to ourselves as an IT support company, or tech support company.

User or end-user
Translation: Person. Specifically, the people employed by our clients. The people who use the technology we support (e.g. computers, phones). It's our pleasure to help people with any tech issues that come up.

Help desk
Translation: Us. We run a help desk, which is the team of people assigned to helping our clients with tech issues. Our help desk is local to Toronto and Hamilton, and we serve people across Ontario.

Office 365
Translation: Your emails, or as Nolan put it during our Tech Translator game, "all-encompassing Microsoft." Microsoft has changed its product names many times, so it can be hard to keep track. As of 2022, Office 365 is the collection of computer software that may be familiar to you: Outlook, Word, Excel, plus several other programs as well.

Cyber security
Translation: Keeping out "the bad guys." Stopping hacking and other attempts to steal from and/or extort you. A lock for your computer.

2-factor authentication
Translation: Pressing a button on your phone when you log in. An important and necessary security measure.
This was our first game of Tech Translator, but it won't be our last. It's fun for us and it's a helpful exercise in clear communication.
Gilleen Pearce is head of business development and customer experience. She founded a popular Toronto dog-walking company in 2016 before joining forces with Inderly. Gilleen also has an MA in political science and is a passionate advocate for decent work for employees as crucial to business success.