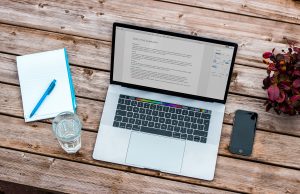 Have you ever had your IT provider call you and say "you need to upgrade your wireless networks" or ask you to buy a switch? What is a network switch, anyways?
In fact, it is true that every few years we replace your network equipment to keep it reliable and in line with current security standards. We use primarily Cisco Meraki and Ubiquiti wireless brands, two of the best available today. But if you opt for our Cloud Office service, you'll never even notice we are doing it. We take care of it all.
With the Cloud Office, we include the best available gear for your office. There is no additional cost for this, so you won't be caught by surprise by extra hardware costs.
IT support only
Monthly per user
$155
IT support from our Toronto and Hamilton teams
For offices without a private cloud hosting environment
Your file server hosted in the cloud (usually $10,000-$20,000 every few years)
Cloud Office – cloud-hosted work computers (usually $80/user/month)
Multi-factor authentication
Contact us
Inderly Cloud Office
Monthly per user ($1,090 monthly minimum)
$195
IT support and hardware included
Your office IT support and virtual desktops. INCLUDES:
Contact us
Cloud Office on Azure
Monthly per user
$280
IT support and hardware included
For offices with compliance requirements
Cloud-hosted work computers on Microsoft Azure (usually $170/user/month)
Contact us