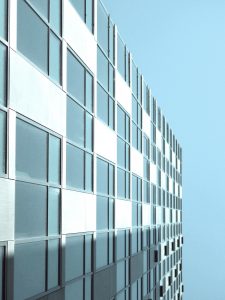 Good data security means keeping you and your clients safe
Data security is critical for most workplaces, so we include it in our monthly packages. Professional hackers target offices hoping to hold your data ransom in exchange for cash. To control these threats, we start with the best security protocols and we also keep data backups in two secure data centres. We also plan for hacking safeguards to fail.
Also, a high level of security is built in to the Cloud Office system. Watch our 30-minute deep dive into the technology behind the Cloud Office.
Security included in the Cloud Office
There are many basic protocols every IT support company should have in place to prevent cyber attacks. Additionally, every IT company needs a plan for what to do if they experience a cyber attack.
Here are the IT security features included in our Cloud Office system:
Multi-factor authentication
Tested, working data backups
Clients decide on per-user access rights to data
All data is encrypted in transit and at rest
Safe file sharing
Configurable sharing rules
A secure data room feature that allows safe sharing of sensitive documents with outside parties
Antivirus and EDR (endpoint security software)
24/7 human threat hunting
We also have security upgrades available for clients who have extra security needs.
Contact us for a quick demonstration.
IT support only
Monthly per user
$155
IT support from our Toronto and Hamilton teams
For offices without a private cloud hosting environment
Your file server hosted in the cloud (usually $10,000-$20,000 every few years)
Cloud Office – cloud-hosted work computers (usually $80/user/month)
Multi-factor authentication
Contact us
Inderly Cloud Office
Monthly per user ($1,090 monthly minimum)
$195
IT support and hardware included
Your office IT support and virtual desktops. INCLUDES:
Contact us
Cloud Office on Azure
Monthly per user
$280
IT support and hardware included
For offices with compliance requirements
Cloud-hosted work computers on Microsoft Azure (usually $170/user/month)
Contact us