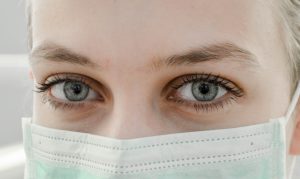 A trusted IT support company should help you when things go wrong
The COVID-19 crisis proved how quickly the business world can change. For example, during the public health and economic crisis, physical distancing and office closures meant that millions transitioned to working from home.
The good news is, remote work is not only possible technologically, it's also an affordable and secure way to work.
We are already remote by design – Inderly Cloud Office clients paid $0 extra to work from home during COVID-19. And there are key steps your office can take to set up staff to work from home conveniently and securely.
Note: we have been seeing outrageous IT quotes for virtual desktops and other work from home options. If the price tag looks way too high, contact us for a second opinion. In case you are still not sure, here are some things to look for in an IT company to help assess if you can trust them.
Here's how we operate in a crisis
Many things can put "business at usual" at risk. Even though a crisis is the last thing you want to think about, it's where you need to be the most prepared.
With our team:
When emergencies happen – hacking, theft, environmental or public health crises – an offsite server keeps you working no matter what.
Your data is stored in a secure Canadian data centre.
Five layers of security keep your data safe and secure.
Our comprehensive IT service is remote by design. With the Cloud Office, you are already set up to work from home.
We work tirelessly to keep your business working during crises, at no extra cost.
If you are currently paying bit by bit for everything plus expensive servers every few years, check out our Cloud Office monthly package. It includes everything for one comprehensive monthly price, with no unexpected hardware costs.
IT support only
Monthly per user
$155
IT support from our Toronto and Hamilton teams
For offices without a private cloud hosting environment
Your file server hosted in the cloud (usually $10,000-$20,000 every few years)
Cloud Office – cloud-hosted work computers (usually $80/user/month)
Multi-factor authentication
Contact us
Inderly Cloud Office
Monthly per user ($1,090 monthly minimum)
$195
IT support and hardware included
Your office IT support and virtual desktops. INCLUDES:
Contact us
Cloud Office on Azure
Monthly per user
$280
IT support and hardware included
For offices with compliance requirements
Cloud-hosted work computers on Microsoft Azure (usually $170/user/month)
Contact us