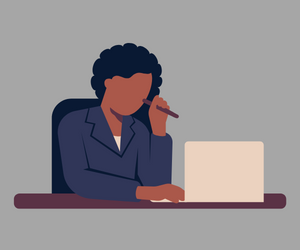 IT support for boutique law firms
For boutique law firms, consider our "do it right" package and get the same technology and IT support as a large law firm.
About the Cloud Office
Our Cloud Office virtual desktop platform is built specifically for law firms of all sizes. We create a super secure, fast, reliable environment for your files and apps like PCLaw, Clio, Soluno, ACL, Primafact, DivorceMate, Worldox, and more. Our Cloud Office has been called "impressively stable" by senior PCLaw consultants.
We back it all up with expert IT support for your day-to-day tech support needs. You get the exact same IT support, data security, and critical behind-the-scenes updates and maintenance as a firm with 50 lawyers.
In the age of flexible work hours and spaces, the Cloud Office makes it easy to log in to your work computer on any device.
Price
Our monthly package includes all IT infrastructure and support services for one comprehensive price, with no unexpected hardware costs. This includes your email/Office 365 accounts and access to our help desk, local to Toronto and Hamilton. Our monthly minimum is $1,295.
IT support only
Monthly per user
$155
IT support from our Toronto and Hamilton teams
For offices without a private cloud hosting environment
Your file server hosted in the cloud (usually $10,000-$20,000 every few years)
Cloud Office – cloud-hosted work computers (usually $80/user/month)
Multi-factor authentication
Contact us
Inderly Cloud Office
Monthly per user ($1,090 monthly minimum)
$195
IT support and hardware included
Your office IT support and virtual desktops. INCLUDES:
Contact us
Cloud Office on Azure
Monthly per user
$280
IT support and hardware included
For offices with compliance requirements
Cloud-hosted work computers on Microsoft Azure (usually $170/user/month)
Contact us