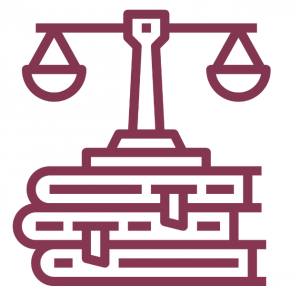 IT support services for law firms
We know how important maximum uptime is for law firms. You can't afford delays or lost billable hours.
The majority of our help desk tickets are resolved same day, usually within two hours.
Meanwhile, we manage your data security and backups, virtual desktops, software applications, and critical behind-the-scenes updates and maintenance.
About the Cloud Office
Our clients use the Cloud Office, a private cloud system whose servers live in a highly secure Canadian data centre.
Advantages include lower computing costs, higher speeds, and top security standards. Plus, in the age of flexible work hours and spaces, the Cloud Office makes it easy to log in to your work computer on any device.
Price
Our monthly package includes all IT infrastructure and support services for one comprehensive price, with no unexpected hardware costs. This includes your email/Office 365 accounts and access to our help desk, local to Toronto and Hamilton.
IT support only
Monthly per user
$155
IT support from our Toronto and Hamilton teams
For offices without a private cloud hosting environment
Your file server hosted in the cloud (usually $10,000-$20,000 every few years)
Cloud Office – cloud-hosted work computers (usually $80/user/month)
Multi-factor authentication
Contact us
Inderly Cloud Office
Monthly per user ($1,090 monthly minimum)
$195
IT support and hardware included
Your office IT support and virtual desktops. INCLUDES:
Contact us
Cloud Office on Azure
Monthly per user
$280
IT support and hardware included
For offices with compliance requirements
Cloud-hosted work computers on Microsoft Azure (usually $170/user/month)
Contact us