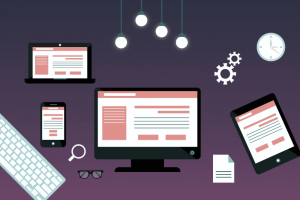 Hosting and IT services for digital agencies
Digital agencies across Canada trust us to host and troubleshoot their clients' applications. We provide website hosting, server management, and help desk services. Technical issues with servers, email, and DNS slow you down. We fix the issues that pester your developers, so you can focus on your client work.
Pricing
Infrastructure is right-sized for your needs. We offer flat-rate monthly maintenance and support plans. On top, we can help you get your applications online, sit in on client meetings, and help unblock deployment issues at our hourly rate of $175/hour.
IT support package
If you are looking for an IT support partner to help with your internal operations, check out our Cloud Office monthly package. It includes everything for one comprehensive monthly price, with no unexpected hardware costs.
IT support only
Monthly per user
$155
IT support from our Toronto and Hamilton teams
For offices without a private cloud hosting environment
Your file server hosted in the cloud (usually $10,000-$20,000 every few years)
Cloud Office – cloud-hosted work computers (usually $80/user/month)
Multi-factor authentication
Contact us
Inderly Cloud Office
Monthly per user ($1,090 monthly minimum)
$195
IT support and hardware included
Your office IT support and virtual desktops. INCLUDES:
Contact us
Cloud Office on Azure
Monthly per user
$280
IT support and hardware included
For offices with compliance requirements
Cloud-hosted work computers on Microsoft Azure (usually $170/user/month)
Contact us