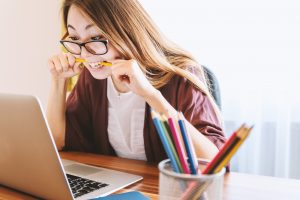 Our help desk is where we do tech support for our clients in Toronto, Hamilton, and across Ontario. If you're not sure what's going on or you need help, we're here – no question is too big or small.
Most of our work keeping your systems speedy and secure happens behind the scenes. However, if you know technology you know that questions and issues can come up while you work. That's why you need a team of real human beings to help you.
Our help desk motto is: "If it plugs into the wall and doesn't make food – call Inderly first!" Otherwise, if we aren't the right people to solve your issue, we'll triage it and get in contact with the right parties on your behalf.
Our monthly package includes tech support via our local help desk. Our clients have our help desk email address and phone line, and we adhere to strict timelines for addressing issues.
Keeping it local: our approach to tech support
Technology folks can have a reputation for being unapproachable. We're a family-run business, and we want every day to be a good day, for us and for our clients.
Good customer service is extremely important to us. We put a lot of time and care into creating a culture of respect and healthy communication with our clients. Our help desk is staffed by our local Toronto and Hamilton teams.
Contact us anytime and our founder Colin would be happy to answer your questions about our help desk/tech support system.