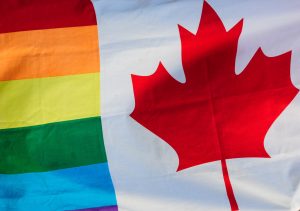 IT concierge for non-profits in Toronto, Hamilton, and across Ontario
We are an IT support and services company for non-profits across Ontario. Our comprehensive, all-inclusive IT concierge service is for offices with up to 100 staff.
"My work with non-profits is similar to my work with small businesses. I have a passion for finding the best, most practical solutions to tricky problems. For non-profits, there is a whole eco-system of products available for free (or discounted), but we always have to look at the bigger picture to make sure we are getting the best value for our clients and their mission." – Colin Pearce, Inderly's founder and CEO
A few examples of the types of questions we address for you:

How do we add a new staff member to our IT systems?
What computer monitor should I get to work from home?
How do I share a large file?
Can you help our accountant access our books?
Can you edit my email account information?
We got this maintenance notification from our building. Is there anything we need to do?
What kind of computer docking station should I get?
How can we digitize our paper documents?
Can we restrict access to some files?
Can you purchase Adobe Acrobat professional licenses for us?
Can you send us an audit of who is using our software licences?
Is this a spam email?
How do I connect to Zoom?
We include tech support and the Cloud Office system all in one consistent monthly package. Remote by design, the Cloud Office allows you to work from anywhere seamlessly.
If you are currently paying bit by bit for everything plus expensive servers every few years, check out our Cloud Office monthly package. It includes everything for one comprehensive monthly price, with no unexpected hardware costs.
IT support only
Monthly per user
$155
IT support from our Toronto and Hamilton teams
For offices without a private cloud hosting environment
Your file server hosted in the cloud (usually $10,000-$20,000 every few years)
Cloud Office – cloud-hosted work computers (usually $80/user/month)
Multi-factor authentication
Contact us
Inderly Cloud Office
Monthly per user ($1,090 monthly minimum)
$195
IT support and hardware included
Your office IT support and virtual desktops. INCLUDES:
Contact us
Cloud Office on Azure
Monthly per user
$280
IT support and hardware included
For offices with compliance requirements
Cloud-hosted work computers on Microsoft Azure (usually $170/user/month)
Contact us