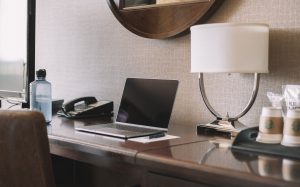 Remote access for offices in Toronto, Hamilton, and across Ontario
Remote access is at the very core of the Cloud Office system, and we provide it to our clients. Many of us do work on a computer outside the office. By moving your work computer to the cloud, you can easily access it from anywhere on any device. This means, for example, that you can move from your office desktop to your home laptop without even having to re-open your documents. Thanks to the Cloud Office, as your IT support team we are also able to do more efficient updating, data security, and tech support work on the back end.
If you are currently paying bit by bit for everything plus expensive servers every few years, check out our Cloud Office monthly package. It includes everything for one comprehensive monthly price, with no unexpected hardware costs.
IT support only
Monthly per user
$155
IT support from our Toronto and Hamilton teams
For offices without a private cloud hosting environment
Your file server hosted in the cloud (usually $10,000-$20,000 every few years)
Cloud Office – cloud-hosted work computers (usually $80/user/month)
Multi-factor authentication
Contact us
Inderly Cloud Office
Monthly per user ($1,090 monthly minimum)
$195
IT support and hardware included
Your office IT support and virtual desktops. INCLUDES:
Contact us
Cloud Office on Azure
Monthly per user
$280
IT support and hardware included
For offices with compliance requirements
Cloud-hosted work computers on Microsoft Azure (usually $170/user/month)
Contact us