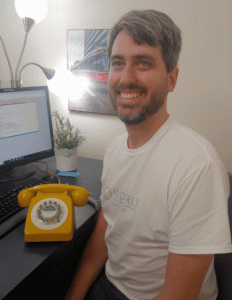 Workplaces can choose from a wide selection of phones. For a modern solution, we customize, host, and deploy Cloudli VOIP phone systems. Because VOIP allows you to use mobile phones, this type of phone system helps your team work from anywhere. It is also a lower-cost option than landlines.
Features
VOIP phone systems (using a technology called "voice over internet protocol") allow your team to receive work calls on either mobile phones, or desk phones. This means you don't need to create new phone numbers or share personal numbers. Others features include voicemail transcriptions sent to you by email, plus fax and texting options.
Pricing
Please note: not everyone needs a new phone system, so the price is not included in our regular monthly package for IT services. Our phone pricing package comes in at around half the cost of most popular providers. Contact us for a phone system quote, and feel free to take a look at our other services below.
IT support only
Monthly per user
$155
IT support from our Toronto and Hamilton teams
For offices without a private cloud hosting environment
Your file server hosted in the cloud (usually $10,000-$20,000 every few years)
Cloud Office – cloud-hosted work computers (usually $80/user/month)
Multi-factor authentication
Contact us
Inderly Cloud Office
Monthly per user ($1,090 monthly minimum)
$195
IT support and hardware included
Your office IT support and virtual desktops. INCLUDES:
Contact us
Cloud Office on Azure
Monthly per user
$280
IT support and hardware included
For offices with compliance requirements
Cloud-hosted work computers on Microsoft Azure (usually $170/user/month)
Contact us