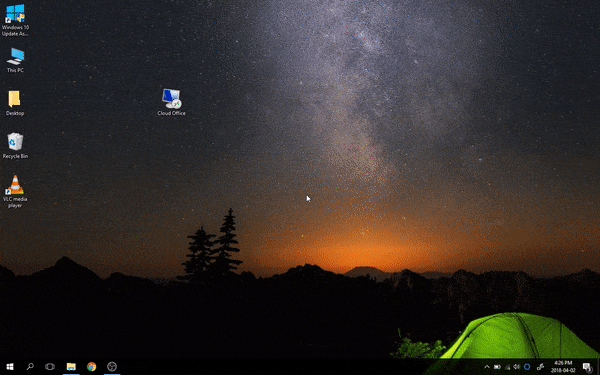 Modern, cost-savings Cloud Office system is included in your IT support services
If you need IT support services in the Toronto area, you might want to start working on the Cloud Office. It is your virtual work computer and you can safely log in and access your files from any device.
Some concrete benefits to you:
Use computers longer
No servers to buy
Work from anywhere, anytime
The performance of your physical computer does not affect the Cloud Office, because we host your data on a cloud server. This means that computers can be inexpensive, refurbished units.
With no servers in your office, this system saves you, on average, 20% on your IT budget. We don't normally like to talk about savings because we believe we all have to pay for quality. But we're proud that we keep prices down by hosting your Cloud Office on our own fast servers. Plus, we reduce your overall IT spending by eliminating the need to buy your own in-house servers.
Monthly price includes all IT support services
You are likely currently paying bit by bit for everything you need with big jumps in cost every few years for servers.
With us, you pay monthly with no unexpected hardware costs.
We ask that you tally up your current expenses carefully when you are comparing quotes. You might be surprised to find our overall price sits somewhere in the middle range.
$160/user/month INCLUDES the following costs you'd usually have on top: