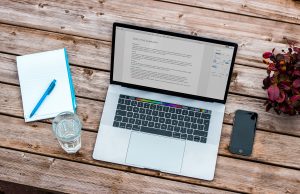 Have you ever had your IT provider call you and say "you need to upgrade your wireless networks" or ask you to buy a switch? What is a network switch, anyways?
In fact, it is true that every few years we replace your network equipment to keep it reliable and in line with current security standards. We use primarily Cisco Meraki and Ubiquiti wireless brands, two of the best available today. But if you opt for our Cloud Office service, you'll never even notice we are doing it. We take care of it all. With the Cloud Office, we include the best available gear for your office. There is no additional cost for this, so you won't be caught by surprise by extra hardware costs.
Our monthly price includes all IT support services
You are likely currently paying bit by bit for everything you need with big jumps in cost every few years for servers.
With us, you pay monthly with no unexpected hardware costs.
For Toronto-area businesses and non-profits looking for IT support services, we ask you to tally up your expenses carefully when you are comparing quotes. You might be surprised to find our overall price sits somewhere in the middle range.
$160/user/month INCLUDES the following costs you'd usually have on top: