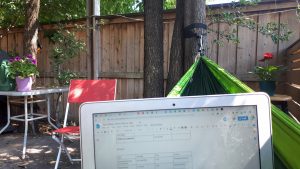 Remote access to your computer is at the very core of our Cloud Office system. A virtual desktop allows you easy access. Setting up virtual desktops for Toronto offices is simple. Once set up, you can use any computer or device. You will sign in and open your work files just as you left them. This means, for instance, easily moving from your office desktop to your home laptop without having to re-open your documents.
Our monthly price includes all IT support services
You are likely currently paying bit by bit for everything you need with big jumps in cost every few years for servers.
With us, you pay monthly with no unexpected hardware costs.
For Toronto-area businesses and non-profits looking for IT support services, we ask you to tally up your expenses carefully when you are comparing quotes. You might be surprised to find our overall price sits somewhere in the middle range.
$160/user/month INCLUDES the following costs you'd usually have on top: