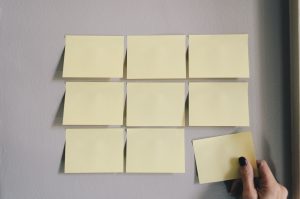 Help for internal IT staff teams in Toronto and across Canada
Many offices have their own IT staff. Due to their workloads and schedules, in-house IT folks can often benefit from outside help. We provide guidance and support, helping with everything from day-to-day issues all the way through to emergency situations. We provide coverage for internal IT staff teams in the Toronto area and across Canada. Ask us about services such as offsite backups and disaster recovery, level 1 help desk, Cloud Office hosting, and special projects.
If your office needs some extra help without the cost of adding full-time staff, you might consider an outside IT service provider. We are local to Toronto and would be pleased to assist. Contact us anytime with questions and our founder Colin will be upfront with you about your options.
IT support only
Monthly per user
$100
IT support from our Toronto team
For offices not yet transitioning to a cloud-based environment
Your file server hosted in the cloud (usually $10,000-$20,000 every few years)
Cloud Office – cloud-hosted work computers (usually $80/user/month)
Wireless, router, and network gear for your office (usually $2,000+ every few years)
Two-factor authentication (usually $5/user/month)
Cloud Drive – file sharing and collaboration software (like Dropbox) with 12TB of storage to start (usually $27.50/user/month)
Contact us
Inderly Cloud Office
Monthly per user
$160
IT support and hardware included
For offices with 15-100 staff. INCLUDES:
Book a meeting with Colin
Cloud Office on Azure
Monthly per user
$250
IT support and hardware included
For offices with compliance requirements
Cloud-hosted work computers on your Microsoft Azure account (usually $170/user/month)
Contact us