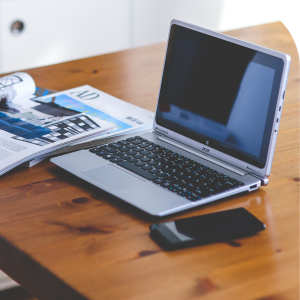 Bill audits and destruction as-as-service (BADAAS)
Our bill audits save money immediately. Because nobody wants cost creep, but everyone has it. If you are a tech startup, costs are probably on your mind. If you are an established business in another industry and you are seeing your IT spend creep up to over 5% of your revenue, you may be asking: what gives?  
We see companies overpaying in two areas: software licenses and Public Cloud spending. Staff leave, projects change, accounts are suspended, but software licenses aren't removed. Virtual machines (VMs) are spun up and never deleted, or are too large. As a result, you keep paying more than necessary.
It's pretty simple: we perform a bills audit and remove unnecessary software licenses and cloud costs. We have never once performed this exercise and not found savings.
Pricing
Pay us one month of savings, then keep the rest. Contact us at [email protected] or book a meeting with Colin to get started.
IT support package
If you are looking for an IT support partner to help with your internal operations, check out our Cloud Office monthly package. It includes everything for one comprehensive monthly price, with no unexpected hardware costs.
IT support only
Monthly per user
$155
IT support from our Toronto and Hamilton teams
For offices without a private cloud hosting environment
Your file server hosted in the cloud (usually $10,000-$20,000 every few years)
Cloud Office – cloud-hosted work computers (usually $80/user/month)
Multi-factor authentication
Contact us
Inderly Cloud Office
Monthly per user ($1,090 monthly minimum)
$195
IT support and hardware included
Your office IT support and virtual desktops. INCLUDES:
Contact us
Cloud Office on Azure
Monthly per user
$280
IT support and hardware included
For offices with compliance requirements
Cloud-hosted work computers on Microsoft Azure (usually $170/user/month)
Contact us