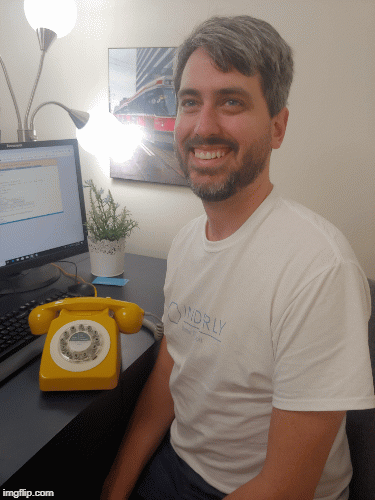 Office phones for businesses and non-profits
Between old school rotary phones and phones that work entirely on a mobile app, Toronto workplaces can choose from a wide selection of office phones. And we can get them working for you! We customize, host, and deploy 3CX VOIP phone systems for our clients. Modern phone options allow you to increase productivity and reduce costs while working from anywhere.
Please note: not everyone needs a new phone system, so the price is not included in our regular monthly package for IT services. Our phone pricing package comes in at around half the cost of most popular providers. Contact us for a phone systems quote, and feel free to take a look at our other services below.
IT support only
Monthly per user
$100
IT support from our Toronto team
For offices not yet transitioning to a cloud-based environment
Your file server hosted in the cloud (usually $10,000-$20,000 every few years)
Cloud Office – cloud-hosted work computers (usually $80/user/month)
Wireless, router, and network gear for your office (usually $2,000+ every few years)
Two-factor authentication (usually $5/user/month)
Cloud Drive – file sharing and collaboration software (like Dropbox) with 12TB of storage to start (usually $27.50/user/month)
Contact us
Inderly Cloud Office
Monthly per user
$160
IT support and hardware included
For offices with 15-100 staff. INCLUDES:
Book a meeting with Colin
Cloud Office on Azure
Monthly per user
$250
IT support and hardware included
For offices with compliance requirements
Cloud-hosted work computers on your Microsoft Azure account (usually $170/user/month)
Contact us