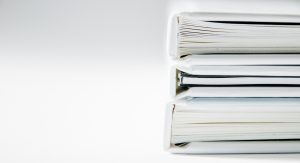 Microsoft Office 365 for Toronto clients
Most Toronto-area offices use Microsoft Office 365 products: Word, Excel, Outlook, to name a few.
But Microsoft Office 365 licensing packages can be complicated. You might ask yourself: What's included? Where can I install Office? Why am I paying for more licenses than there are employees? We help by bundling this important software into our monthly IT support services package. We manage the licenses and keep you up to date on the latest Microsoft products. So when you need to set up a new staff member or have a question about software updates, we will assist you.
Our monthly price includes all IT support services
You are likely currently paying bit by bit for everything you need with big jumps in cost every few years for servers.
With us, you pay monthly with no unexpected hardware costs.
For Toronto-area businesses and non-profits looking for IT support services, we ask you to tally up your expenses carefully when you are comparing quotes. You might be surprised to find our overall price sits somewhere in the middle range.
$160/user/month INCLUDES the following costs you'd usually have on top: