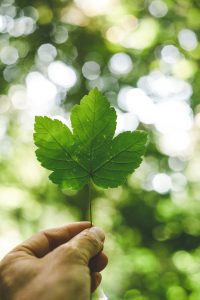 Discounts for non-profits
We include discounts in our IT services for Toronto-area non-profit clients. Some of our partner vendors, such as Microsoft, have discounts for non-profits, and we pass them along to you. Many non-profits don't know these discounts exist, and most organizations we meet are not taking advantage of all the programs available to them. We know every cent matters, so let's make sure you are getting those discounts.
We enjoy working with non-profits, and we believe that you need to get the best value out of your IT so you can focus on your mission. Our system is designed to keep your costs extremely predictable, with no surprise bills for hardware every few years (please see below for a breakdown).
Our monthly price includes all IT support services
You are likely currently paying bit by bit for everything you need with big jumps in cost every few years for servers.
With us, you pay monthly with no unexpected hardware costs.
For Toronto-area businesses and non-profits looking for IT support services, we ask you to tally up your expenses carefully when you are comparing quotes. You might be surprised to find our overall price sits somewhere in the middle range.
Contact us to review discounts that apply to you as a non-profit client. For standard clients, $160/user/month INCLUDES the following costs you'd usually have on top: