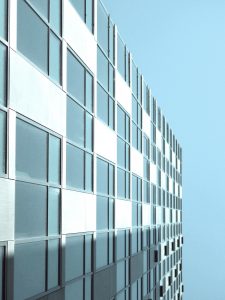 Good data security means keeping your work safe from hackers
Data security is important for most workplaces, and we include it in our monthly packages. Professional hackers target offices hoping to hold your data ransom in exchange for cash. To control these threats, we plan for hacking safeguards to fail. We start with the best security protocols and we also keep data backups in two secure data centres.
Also, a high level of security is built in to the Cloud Office system. We have two-factor authentication, and we do our best to centralize all of your logins. As a bonus, you'll have fewer passwords to remember while remaining secure.
There are many basic protocols your IT support company should have in place to prevent these attacks in the first place. Every IT company should also have a plan for what to do if security is breached.
Good data security means:
Two-factor authentication
Tested, working data backups
You decide on per-user access rights to your data
All data is encrypted in transit and at rest
Safe file sharing
Configurable sharing rules
A secure data room feature that allows you to safely share sensitive documents with outside parties
Our system is so secure, even if someone guesses your user name and password, they won't get in. Contact us for a quick demonstration.
IT support only
Monthly per user
$135
IT support from our Toronto and Hamilton teams
For offices not yet transitioning to a cloud-based environment
Your file server hosted in the cloud (usually $10,000-$20,000 every few years)
Cloud Office – cloud-hosted work computers (usually $80/user/month)
Wireless, router, and network gear for your office (usually $2,000+ every few years)
Two-factor authentication
File sharing and collaboration software
Contact us
Inderly Cloud Office
Monthly per user
$185
IT support and hardware included
For offices with 10-100 staff. INCLUDES:
Book a meeting with Colin
Cloud Office on Azure
Monthly per user
$280
IT support and hardware included
For offices with compliance requirements
Cloud-hosted work computers on your Microsoft Azure account (usually $170/user/month)
Contact us