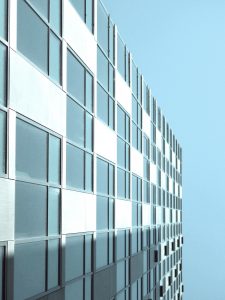 Good data security means keeping your work safe from hackers
Data security is important for Toronto workplaces. As a booming, global city and region, professional hackers target offices here hoping to hold your data ransom in exchange for cash. To control these threats, we plan for hacking safeguards to fail. We start with the best security protocols and we also keep data backups in two secure data centres.
Also, a high level of security is built in to the Cloud Office system. There is two-factor authentication, and we do our best to centralize all of your logins. As a bonus, you'll have fewer passwords to remember while remaining secure.
Good data security means:
You decide on per-user access rights to your data
All data is encrypted in transit and at rest
Safe file sharing
Configurable sharing rules
A secure data room feature via the Cloud Drive allows you to safely share sensitive documents with outside parties
Our system is so secure, even if someone guesses your user name and password, they won't get in. Contact us for a quick demonstration.
Our monthly price includes all IT support services
You are likely currently paying bit by bit for everything you need with big jumps in cost every few years for servers.
With us, you pay monthly with no unexpected hardware costs.
For Toronto-area businesses and non-profits looking for IT support services, we ask you to tally up your expenses carefully when you are comparing quotes. You might be surprised to find our overall price sits somewhere in the middle range.
$160/user/month INCLUDES the following costs you'd usually have on top: